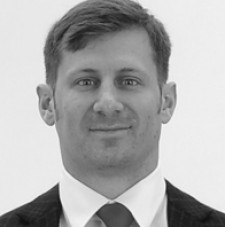 PALM BEACH ISLAND, Fla., November 30, 2018 (Newswire.com) - Endowment Research Group sees great opportunity in serving family offices. "From my conversations with business owners of large private companies north of $100 million in annual revenues, I see an enormous need for what Endowment Research Group offers. As business owners build large private companies, they need expertise in helping them diversify their assets into high-returning, non-correlated investment strategies that stand the test of time," said Chief Investment Officer, Mark Bennett.
Although very accomplished in their respective fields, entrepreneurial leaders are not necessarily strong at generating outstanding deal flow across asset classes and multiplying their net worth through investments. It's difficult to run your business and be an expert in diverse asset classes like public equities, hedge funds, private equity, real estate, venture capital, and private debt.
Additional investment advisory can save entrepreneurs time and energy while improving deal flow and long-term returns. Endowment Research Group can help put in place a plan to build out a family office and prepare the family for multi-generational growth.
According to a notable study, one of the top 3 most important objectives of family offices is inter-generational wealth management. Therefore, growing assets so there is more to allocate to each beneficiary is a strategic imperative. Yet, in this study, family members of the ultra-wealthy were reported as only somewhat knowledgeable about financial matters. In fact, the average score from family members was 2.4 on a scale of 1 to 5 (1=expert, 5=no knowledge). Wealth education is a major improvement opportunity for beneficiaries of family offices. It can promote family unity and orderly, intelligent succession.
Much can be taught to the next generations about their investments and how they may play a part in helping the larger family enterprise. As an end to end unit, family offices have an opportunity to generate remarkable wealth that endures and multiplies at remarkable rates over generations to come.  
If you are interested in partnering with Endowment Research Group for your family office, please do not hesitate to reach out to ERG Chief Investment Officer, Mark Bennett at mbennett@endowmentresearchgroup.com and/or President, Zafiris Vartis at zvartis@endowmentresearchgroup.com.
Source: Web Presence LLC
Share: