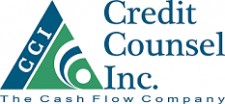 Credit Counsel Inc works with businesses large and small across telecommunications, the financial industry, healthcare, commercial, utilities, government and many others.
MIAMI, October 24, 2018 (Newswire.com) - Credit Counsel Inc is an internationally accredited debt recovery firm headquartered in South Florida. Built by professionals who understand the challenge of collecting payments on time, Credit Counsel Inc exists to help clients with the highest standards with best in class customer service while managing every collection account.
"At Credit Counsel, assisting companies is of utmost importance," explained Christopher Mihoulides, CEO and Founder of CCI. "With above-average recovery results, CCI is constantly looking to innovate the collections industry."
The ultimate goal of any collection agency is to increase payments to clients. CCI provides best in class customer service in four key industries. Commercial collections, Medical, International and Occupational health. Arguably one of the largest areas, Commercial is a common pain point for companies looking to recoup lost funds and minimize damages.
CCI has worked in commercial debt recovery for over twenty years, providing a consistent return on investment for clients annually. Engineered around each individual client, CCI has handcrafted strategies with recovery rates double that of the industry average, according to the ACA international report. CCI is proud to never charge a client unless a collection takes place, focusing instead on developing successful relationships and utilizing the credit data analysis software designed to provide business intelligence that outlines the hidden risks through comprehensive research. With options such as asset and liability investigations, as well as background and financial records, CCI is able to quickly find the right people in any business so that collecting a payment is more likely than ever before.
Through Credit Counsel Inc's business model, they leverage consumer behavior data with specific characteristics that pinpoint how to collect in the most efficient manner possible. Combined with Credit Counsel Inc's credit data analysis tool, this yields data that exposes risks while giving businesses an advantage in the collections process.
This is only possible because of Credit Counsel Inc's greatest asset; the amazing employees across the company. With a dedicated staff committed to excellence and continually learning how to advance the collections industry, Credit Counsel Inc builds deep and meaningful relationships in every single industry they enter. With a strong emphasis on training and personal development, CCI ensures that each team member performs at the highest level possible, continuing to build upon Credit Counsel Inc's twenty-year reputation.
To learn more about all of the services Credit Counsel Inc provides and to connect, click here.
Source: Web Presence LLC
Share: