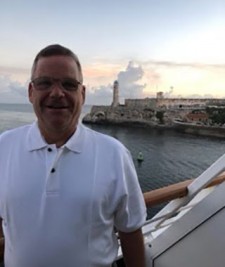 Driven by the so-called "Amazon effect," real estate investors are now banking on what they call 'the new consumer.
HOUSTON, October 10, 2018 (Newswire.com) - As e-commerce continues to leave its mark on traditional retail businesses, real estate investors are continually looking for ways to safeguard the value of their assets. Investors such as entrepreneur and businessman Paul Sternberg of Houston remain bullish on real estate, with many recently opting to switch their focus to what's become known as "the new consumer."
Houston-based Sternberg is under no illusion that e-commerce is absolutely transforming the way in which consumers think about their shopping experiences. Amazon, in particular, says the investor, has single-handedly changed how a large percentage of the U.S. population now shops.
Despite now being worth more than a billion dollars and responsible for 44 percent of all U.S. online purchases last year, Amazon's effect on traditional retail, however, may not be quite as crushing as many people have been led to believe.
"The numbers are staggering, but it's important to remember that Amazon's sales in the last twelve months only accounted for less than five percent of total retail sales in the U.S.," reveals Sternberg, referencing figures released by One Click Retail, the business intelligence services provider.
"This," he adds, "means that there's still plenty to go around, here in Houston and right across the country, and much of this business continues to happen in a traditional retail environment."
Hedging their bets on this 'new consumer' profile, Commercial broker, Paul Sternberg, and fellow investors believe that, away from e-commerce, many shoppers still long for a complete shopping experience, something which only comes from visiting a physical retail location. "By their own admission, many consumers want to be stimulated when making purchases, which is something lacking from the online buying experience," he suggests. These individuals, says the Houston native, are the so-called "new consumers."
"Contrary to popular belief, the retail sector isn't dead, nor is it a wasted opportunity – quite the opposite, in fact," explains Sternberg, adding that, in his opinion, there's still massive potential for lucrative business opportunities and real estate investments within what today is a constantly shifting retail landscape.
"As shopping habits swing back toward this more traditional buying experience, commercial real estate values not only remain strong, both here in Houston and elsewhere, but they're actually strengthening," reveals a confident Sternberg. In this sense, he points in particular to smaller, more unique buildings in urban areas, as opposed to so-called out of town 'big box' retail properties.
"Experts anticipate, for example," says Investor, Paul Sternberg of Houston, "that retail strip malls could prove to be among some of the most lucrative property investments of the decade, which we're already seeing in Houston."
"As such," he adds, wrapping up, "there has perhaps never been a much better time to take advantage of the currently buoyant commercial real estate market, in my opinion."
Source: Web Presence, LLC
Share: